Product Summary
The WFC02R48S05L is the 2W high performance DC/DC converter that offers regulated outputs over input voltage ranges of 9-36V and 18-72V while offering a wide operating temperature range of -40 to +85℃ without derating.Each WFC02RC contains input filtering to minimize conducted noise. The design of the WFC02R48S05L utilizes surface mounted components, including magnetics, to provide enhanced reliability.
Parametrics
WFC02R48S05L absolute maximum ratings:(1)Output Short Circuit Protection: Continuous; (2)Internal Power Dissipation: 1.5W; (3)Max Case Temperature: +100℃; (4).Lead Temp (soldering, 10s Max): +300℃.
Features
WFC02R48S05L features: (1)RoHS Compliant; (2)Low Cost, High Performance; (3)Small DIP Package; (4)Full Power to +85℃ ; (5)Extended Temperature Range: -40 to +85℃ ; (6)Industry Standard Pinout; (7)Full Short Circuit Protection; (8)High Capacitive Loading Capability; (9)Protected Against High Input Voltage.

Diagrams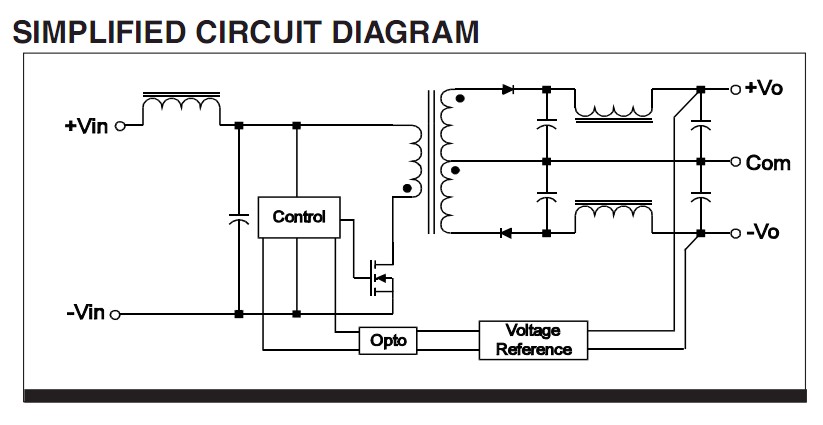 Image
Part No
Mfg
Description
Pricing
(USD)
Quantity

WFC02R48S05L

Murata Power Solutions

DC/DC Converters 2W REG 48V - 5V

Data Sheet

Negotiable

WFC02R48S05LC

Murata Power Solutions

DC/DC Converters 2W REG. CONV.

Data Sheet

Negotiable